Edith believes design and decoration should respect the setting, the style of the home and most importantly, reflect the personalities of the people who live within them. Her style is clean-lined classic layered with unexpected objects and modern twists. It is this juxtaposition between new and old, traditional and modern that creates unexpected yet well balanced and timeless interiors that exude inviting warmth and comfort. She believes in "evergreen" spaces; interiors with classic bones that can be infused with current trends by incorporating them as accents rather than building an entire room around them.
Edith is a graduate of the University of New Hampshire. After working in Boston for several years, Edith moved to her second home since childhood, Chatham, Massachusetts on Cape Cod to enjoy the beauty of the landscape and the seaside surroundings.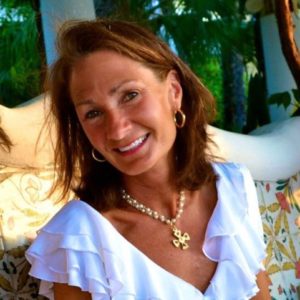 While in Chatham she established a custom retail stationery business, M. Smith & Company, was co-owner of a luxury lifestyle boutique, Midsummer Nights, all the while designing and decorating homes throughout the Northeast.
During this time she honed her design skills at the Inchbald School of Design in London. In 2011 she moved to Stamford, Connecticut focusing on commercial interior design and construction management for a nationally recognized real estate development firm, Building and Land Technology. As Director of Design, she was solely responsible for the planning, management and execution of all design applications as well as final stage construction completion for a variety of projects including luxury multi-million dollar condominium conversions, commercial office space, hotels and extensive work in the luxury rental housing market. A talented multi-tasker, Edith easily collaborates with architects, contractors and craftspeople. After commuting between Portland and Stamford for 3 years, in May of 2018 Edith moved full time to Southern Maine where she continues designing beautiful and timeless interiors.
Edith finds great inspiration from the natural world and through travels near and far. Although based in the Northeast, she follows her clients where they take her and greatly enjoys the opportunity to explore many diverse settings. Edith has worked on projects in Maine, Massachusetts, Connecticut, New York City, South Carolina, Florida, New Orleans and Abu Dhabi.